Top Area Rug Cleaning Questions Answered
When you start to notice wear and tear on your area rugs, you may have a lot of questions.  Should I or can I clean them my self? How do I go about cleaning my over sized area rug? These are just a few of the questions we hear when customers inquire about area rug cleaning. That's why we're here to answer the top area rug cleaning questions.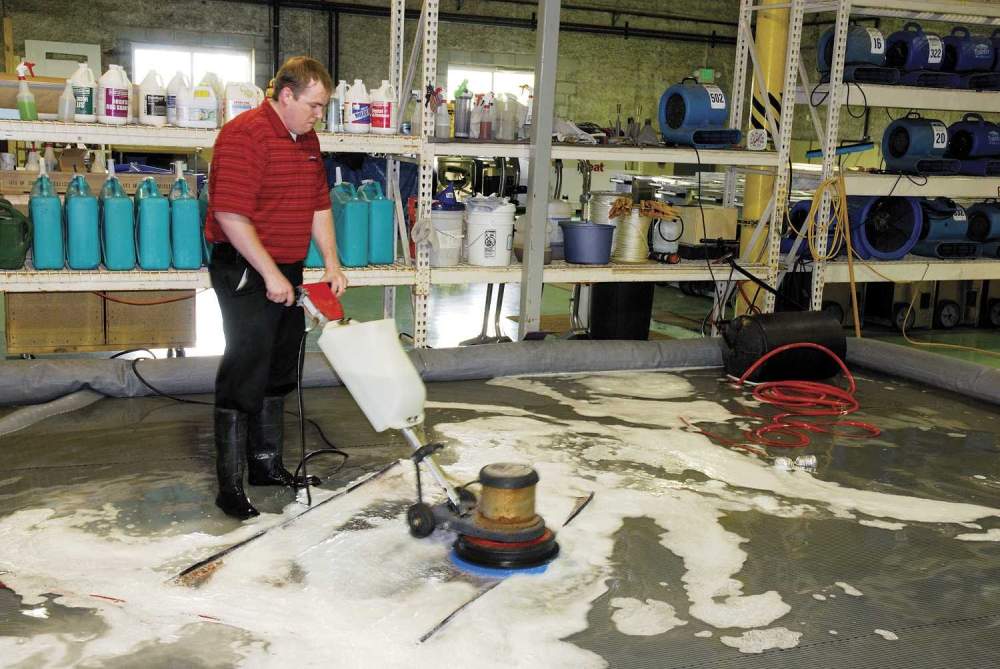 How do I know I need my area rugs cleaned?
If you start to notice your regular cleaning and vacuuming isn't quite doing the job anymore, it might be time to have your rugs professionally cleaned.
Some signs to watch for:
>>How To: Choose the Right Rug for Your Space
Why should I have my area rugs professionally cleaned?
As trained professionals, we understand that every rug cleaning situation is different.  Our technicians begin by inspecting the rug and identify cleaning needs and potential for possible bleeding in the dye lots.  Doing so helps us to determine the appropriate cleaning method that will be the most effective for your rugs specific needs. Whether the rug has been passed down from generations or was a rug picked up at a local store, we take the best care of your rug.
>>Be In The Know: Rug Cleaning DIY or Pro?
How long does the cleaning process take?
If your rug is being cleaned on site, it will depend on the size of the rug.  Typically a thorough cleaning can be cleaned in a half hour.  If you choose to bring your rug here or have a natural fiber rug, we will have your rug cleaned in 1-2 weeks.
What is the difference between a synthetic fiber and natural fiber rug?
Synthetic Fiber:
Synthetic fibers are completely man made
Fiber length is controlled by man
Easy to change in fiber structure
Synthetic fibers are less in value
More durable than natural fibers
Natural Fiber:
All of the natural fibers come from nature
Length of fiber is nature given
It is not possible to change in fiber structure
Natural fibers are more in value
Comparably less durable than synthetic fibers
>>Learn More: Daily Care of Your Wool Rug
What determines the price of my area rug cleaning?
When determining the price to clean your area rug cleaning, three factors come into play.  Size, fiber type, and any treatments you want applied.
Size.  We use your rugs dimensions to figure out the square footage of your rug.
Fiber Type.  Whether your rug is made of natural fibers or synthetic fibers, is a question we'll ask not only to determine price but also the appropriate cleaning method.
Treatments.  If you are interested in having a pet treatment or ScotchGuard applied to your rug, this will have an effect on price and needs to be considered when giving an estimate.
About AmeriClean, Inc.
AmeriClean, Inc was established in 1986 by Bob Eriks in a small warehouse as a provider of Fire Damage Restoration for Northwest Indiana.  Fast forward to today and AmeriClean's services include Carpet, Upholstery, Air Duct,  Area Rug, Ceramic Tile Cleaning; as well as: Water Damage Restoration, Fire Damage Restoration and Mold Remediation.  With 30 years of experience, AmeriClean, Inc. is now a leading name in water, fire and restoration services for both residential and commercial properties.  For more information, visit our website or call 800.654.9101.