If your home is like most, you most likely have ceramic tile in your kitchen and the chances are you're going to get grease on them. Cooking grease easily gets on your tile and it's important to remove it as soon as possible and with this easy process, you'll have no problem staying on top of it.
How To Clean Cooking Grease From Ceramic Tile
What You Need:
Paper Towel
Vinegar
Squirt Bottle
Sponge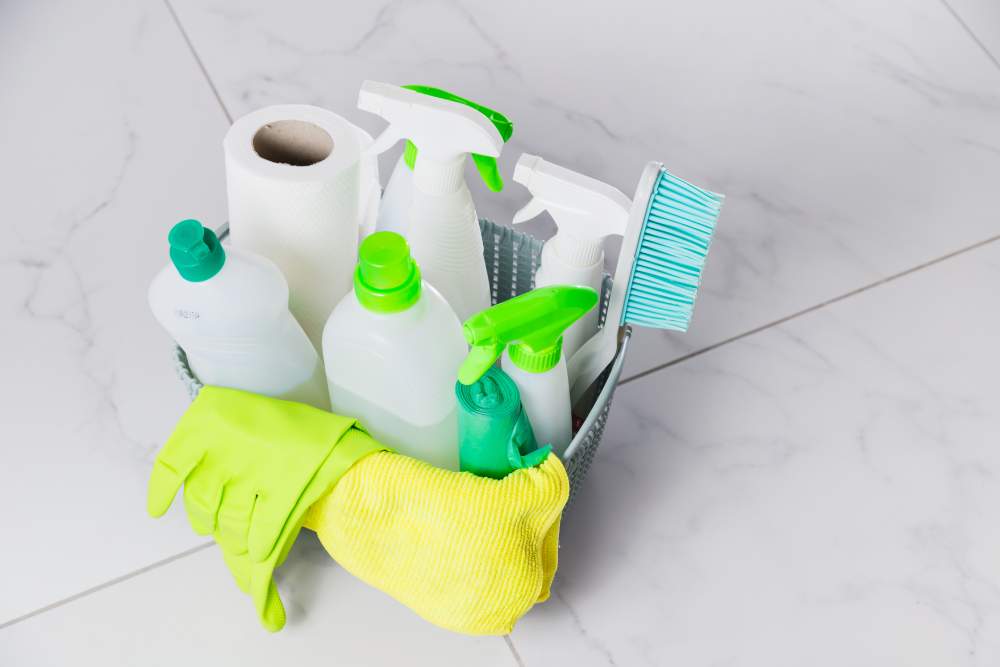 >>Learn More: What's Your Tile Style? A Tile Buying Guide
What To Do:
Using paper towels wipe the area clean of any excess surface grease. Next, add a cup of vinegar to your squirt bottle (you may need more or less depending on the amount of tiled area you are cleaning). Spray the vinegar directly onto your ceramic tiles and let sit for a few minutes.
Using your sponge, wipe away the grease in only one motion in order to avoid spreading the grease onto unaffected areas.  Depending on how much grease you are attempting to clean up, you may need to rinse the sponge after each pass to make sure your sponge is clean.
Once the grease is removed, spray the vinegar directly onto the ceramic tiles once more and then wipe away with clean paper towels.
>>Read On: Spill and Stain Solutions for Tile
Using this method, your ceramic tile will be grease free in no time and you'll be better equipped to take care of any cleanup that occurs.  The vinegar solution will also leave a nice shine on your ceramic tiles.
About AmeriClean, Inc.
AmeriClean, Inc was established in 1986 by Bob Eriks in a small warehouse as a provider of Fire Damage Restoration for Northwest Indiana.  Fast forward to today and AmeriClean's services include Carpet, Upholstery, Air Duct,  Area Rug, Ceramic Tile Cleaning; as well as: Water Damage Restoration, Fire Damage Restoration and Mold Remediation.  With 30 years of experience, AmeriClean, Inc. is now a leading name in water, fire and restoration services for both residential and commercial properties.  For more information, visit our website or call 800.654.9101.