2016 is upon us and resolutions to be better, do better, and accomplish more in the new year are going strong.  While many will commit to their health, their wealth, or happiness (all wonderful goals); we're challenging you to keep a cleaner, more organized home in 2016.
One of the best ways to make sure we have a successful year is to make sure we are set on the home front.  A clean and organize home makes coming home less stressful and busy mornings not so bad.  We've gathered our top tips and tricks for a clean and organized home in 2016.
Cleaning Your Home
Create A Cleaning Schedule
To keep your home looking clean and ready for last-minute guests, a cleaning schedule is key.  By spreading out the house chores, you won't spend the whole weekend cleaning and get ahead of messes in no time.
Our Favorite Cleaning Schedules:
(Source: Classy Clutter)
Get Your Kids Involved with a Kids Chore Chart
A kid chore chart is a great way to teach your children responsibility and even possibly some allowance.  By including your kids in the cleaning of the home, they will learn to clean up after themselves and maintaining the overall appearance of the home.
We love these ideas for age appropriate chores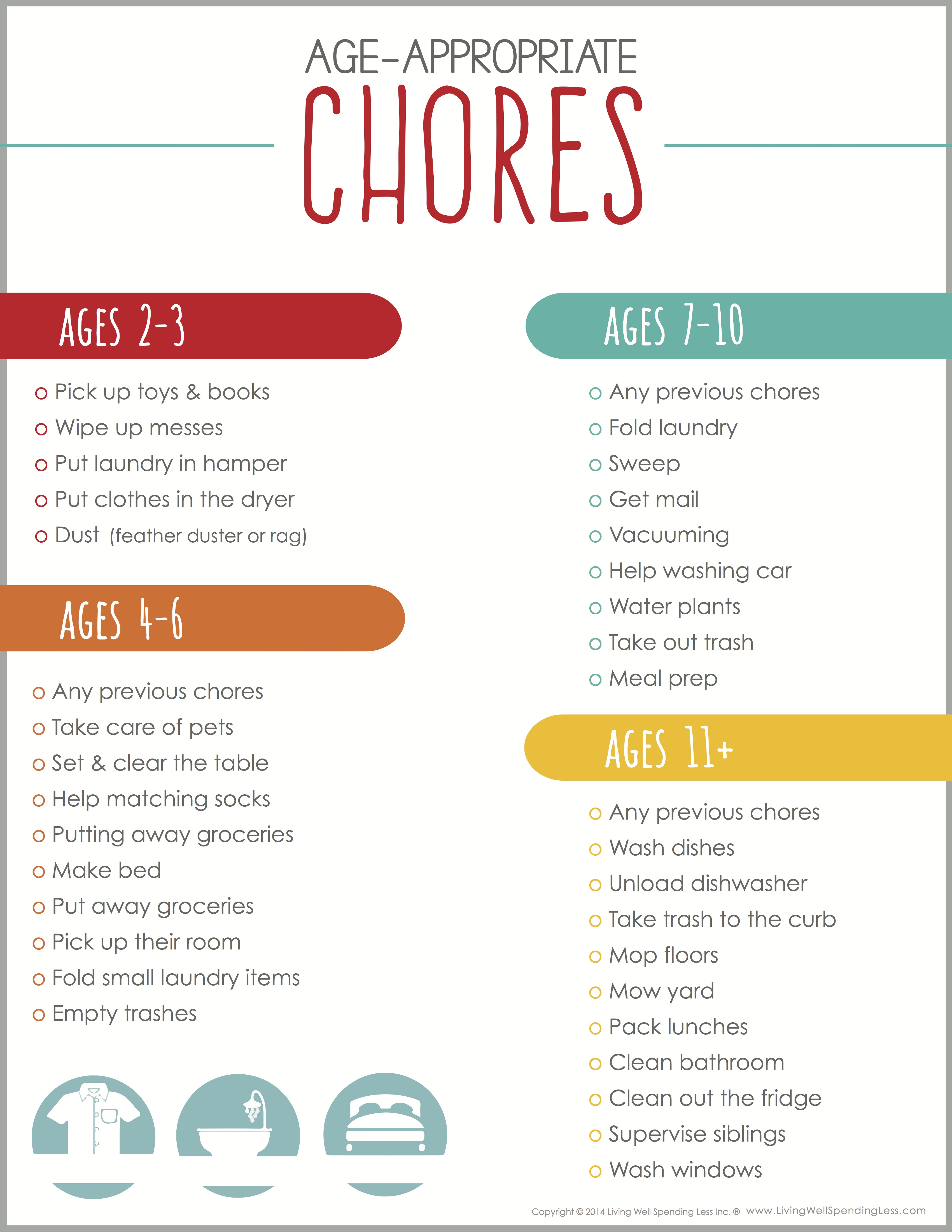 (Source: Living Well Spending Less)
Incorporate a Cleaning Checklist
Having a checklist will help you stay organized and if you have to skip a day on your cleaning schedule, you'll be able to catch up at the end of the week or when you have free time.  The cleaning checklist makes sure all tasks are done at the end of the week and will surely keep your house neat and clean.
Try this cleaning checklist on for size
(Source: The Garlic Diaries )
Make A Cleaning Supply Caddie
When doing a quick clean, it helps to have your tools ready.  Creating room specific cleaning caddies will save you time when following your cleaning schedule.
Our favorite cleaning supply caddies
(Source: iHeart Organizing)

(Source: Successful Home Makers)
Organizing Your Home
Unless you are born with the organizational gene, it may be hard for you to stay on top of your homes organization needs.  We all "plan" to spend an entire day reorganizing and decluttering our homes.  With the best intentions, it often fails to happen due to the overwhelming task at hand.  That's why implementing simple tips into your day-to-day life, can help you to once and for all get your house organized.
Top Tips for Organizing Your Home:
Invest in good storage bins that are right for your needs
Instead of getting your bins before the project begins, take a second to ask yourself these questions to make sure you're getting the right storage for your needs:
How frequently will these items be used?
What size container will work best in my space?
Will these storage bins need to be stacked? (if you answered yes, save yourself the pain and opt for square storage bins)
Keep things where you use them
We stay most organized when the items we need to complete a task are front and center.  Find yourself often having to go searching for the right cleaning products when cleaning the rooms in your home? Create a cleaning caddie and save yourself time and energy.
End each day with 5-Minute Organizing
The idea behind the 5-Minute Organizing, is to develop good habits while incorporating organizing into your day-to-day life in order to stay ahead of the clutter. Professional organizer, Heidi Goodwin, gives these ideas for your 5-Minute Organizing:
make your bed
sort your mail
tidy up the entryway to your home
clear out your emails
clean out your purse
file papers
Use any of these tips and you'll be well on your way to a cleaner, more organized home in 2016.  From all of us here at AmeriClean, we want to wish you a Happy New Year- may this be your best year yet!
About AmeriClean, Inc.
AmeriClean, Inc was established in 1986 by Bob Eriks in a small warehouse as a provider of Fire Damage Restoration for Northwest Indiana.  Fast forward to today and AmeriClean's services include Carpet, Upholstery, Air Duct,  Area Rug, Ceramic Tile Cleaning; as well as: Water Damage Restoration, Fire Damage Restoration and Mold Remediation.  With 30 years of experience, AmeriClean, Inc. is now a leading name in residential and commercial properties for cleaning and restoration needs.  For more information, visit our website or call 800.654.9101.